Fabric Swatches
Order one or more sets of fabric swatches: see and feel our range of down-proof, water-resistant, water-proof and fleece fabrics before you buy. Just pay the postage!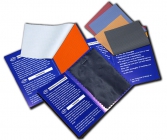 Order a swatch pack of this, our lightest-ever down-proof fabric.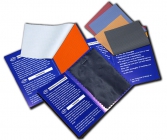 Order a swatch pack of our warp-knit fleece. Resists abrasion & cuts the wind far better than normal weft-knit fleeces. Will shrug off a shower.