Sir Ranulph Fiennes on Film
14 Jul 2022
A new documentary has been released about the explorer, author, and user of PHD expedition gear, Sir Ranulph Fiennes.
Over the years, Sir Ranulph Fiennes has been described in various ways: 'the world's greatest living explorer', 'one of life's great eccentrics', 'not a normal guy', and, by Prince Charles, 'gloriously and refreshingly mad'. His, it is fair to say, has not been a standard-issue existence. He has travelled up the White Nile by hovercraft, circumnavigated the globe from pole to pole, and parachuted onto a Norwegian icecap. He's climbed Everest and the north face of the Eiger. He's run seven marathons in seven days. He's amputated his frostbitten fingertips with a fretsaw. Now there's a new documentary about his life and adventures called Explorer. It features footage from his personal film archive and promises to reveal 'the man behind the myth'.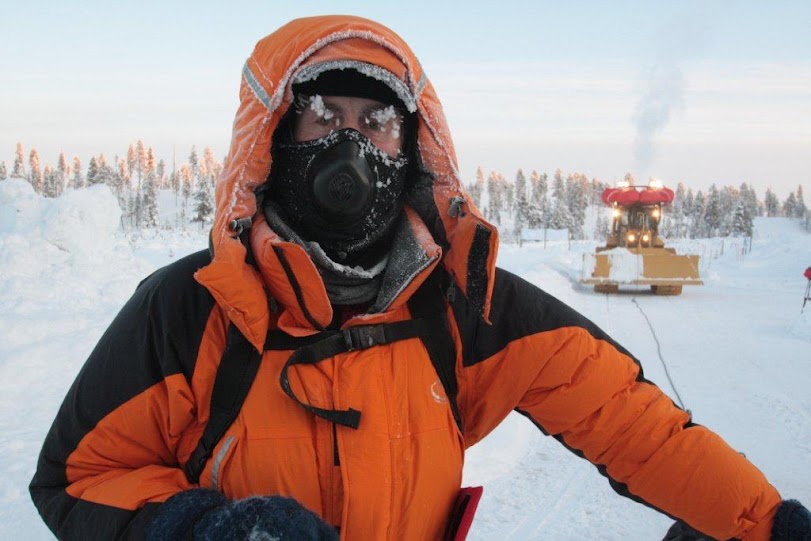 On a fair few of his adventures, Sir Ranulph was using gear designed by PHD. In 2013, for example, we were official suppliers for the Coldest Journey expedition to the Antarctic. We supplied the expedition with down jackets, down sleeping bags, down trousers, and down mitts and socks, with Sir Ranulph describing the clothing as a keystone of his ability to mount 'the most difficult and ambitious polar challenge in history'. The PHD equipment was selected after extensive pre-expedition testing. Of all the down jackets tested, for example, the Omega down jacket retained most heat over a 5-hour period at -52°C, and in a test of eight down gloves the Omega down mitts also came top. We supplied the expedition also with Omega down trousers, which are our warmest expedition trousers, and Xero 1300 down sleeping bags.
Four years earlier, Sir Ranulph took part in the BBC documentary series 'The Three Dogs', with Sir Robin Knox-Johnston and John Simpson. In the 'Arctic' episode, Sir Ranulph guided the others on a week-long journey to the Arctic Circle in temperatures as low as -50°C. All three had Xero jackets, Xero salopettes, and Extreme Balaclavas. Sir Ranulph needed a custom sized jacket and custom sized salopettes to cope with his tall, slim frame, which we were able to do, and which we can do for any customer via our custom sized clothing offer.
The same year, Sir Ranulph became the oldest Briton to climb Everest, aged 65, raising money for Marie Curie Cancer Care. He's raised a great deal of money for that charity, and also for the British Heart Foundation. For the Everest ascent, we supplied him with a sleeping bag, a suit, and a down jacket, which, if we put modesty aside for a second, he described as 'superb'. We've seen a number of successful PHD-clad Everest ascents lately, by the way, with several climbers making it to the top in our unique Double Down Suits.
The new documentary is directed by Matt Dyas, who has also made documentaries with Sir David Attenborough and Professor Brian Cox. It is released in cinemas on 14 July and will be available to own and rent from 29 August. We are looking forward to it.
Sir Ranulph Fiennes has circumnavigated the globe from pole to pole, climbed Everest, and amputated his frostbitten fingertips with a fretsaw. Now there's a new documentary about his life and adventures called Explorer.