Inside our factory
All our products are made in Cheshire, UK at our Stalybridge factory. Many of our employees have decades of hands-on experience: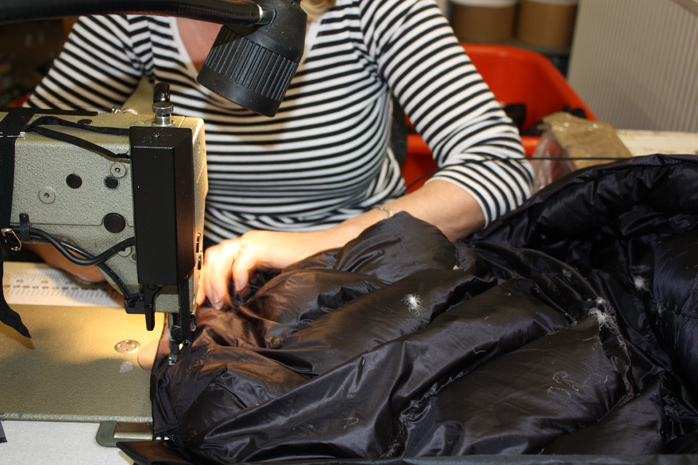 Uniquely we have our own Lorch machine for testing the quality of our down. This photo shows the difference in loft between our 1000, 900, and 800 fill-power downs:
Every aspect of our products' design and production is carried out in the UK:
We have our own Computer Aided Design specialist, essential when we offer - literally - billions of different products via our Design Your Own Sleeping Bag and Custom Sized Clothing services:
We source as many of our materials and components as possible in Europe (more than 95% by bulk currently) and transport the minimum across the globe. Here our down supplier tests the down / feather ratio:
Using local people using traditional skills is not as cheap or as efficient as large-scale production in the Far East or Eastern Europe. But we feel there's a value in preserving and using the very real skill base which still remains in the UK and we're happy to be part of it.