Product Evaluation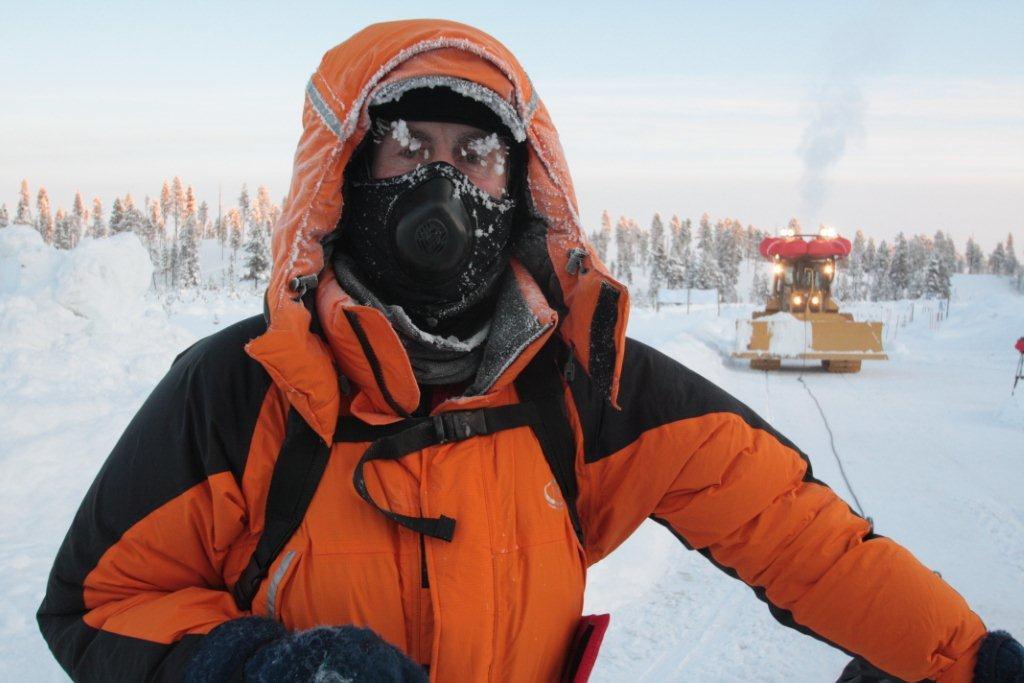 Sir Ran Fiennes, testing our Omega Down Jacket in Greenland
PHD does not have a formal team of product testers. We rely instead on a sophisticated web of interlocking information, any part of which would be inadequate on its own: but when it is taken together, it gives us as clear an evaluation of our products as we could hope for.
We start from as solid a theoretical base as possible. The materials available to protect us from cold and bad weather gradually change, but fortunately the basic physical rules governing the interaction between the human body and the environment do not (unless you are a Tibetan tumo adept!).
Next we bring our own personal experience to bear on the theory. Peter Hutchinson, Peter Elliott (our Managing Director), and Emma Harris (our Company Manager) are outdoor people with many cold nights and wet days behind them. There's nothing like suffering in a piece of kit you made yourself for sharpening your critical edge, particularly as the best test is to go well beyond the design capability of the product. It is still surprising how much information, good and bad, we gain by this simple process.
We also have development gear out all the time with people we know, people who camp, run, climb, trek, bike, kayak, explore, and sometimes several of those things. Not in big numbers, but it's a constant process. What we ask from them is frank assessment: the negative is just as useful as the positive.
Pete Elliott, our MD, gear testing in the Cairngorms.
And finally we have a huge resource in the thousands of people who use and have used PHD gear and let us know how it worked for them. Supplying an expedition to Everest or the South Pole makes for good advertising copy, but the real value to us lies in the volume and the sheer diversity of the feedback we get year after year. Our customers are engaged in every kind of outdoor venture you can think of. The extreme: racing in the Sahara or the Yukon, pushing new routes in the Himalayas, crossing both Poles, running solo around the world. The unusual: caving in Vietnam, painting in Greenland, paragliding in the Himalayas. And the closer-to-home: camping in the Lake District, snowholing in Scotland, handling winter rescues in the Cairngorms.
It all adds up to a level of empirical evidence we could not possibly accumulate without the help of our customers. The feedback they give us is the final vital piece in the jigsaw of our product evaluation and we are grateful to receive it. Our thanks to you all.